A SNOW COVERED SIDEWALK COULD GIVE YOU TROUBLE!
Very few of us actually enjoy shoveling snow. It's a tedious, sometimes backbreaking chore, but we do it… that is, most of us do. Surprisingly some folks do nothing at all or the bare minimum when it comes to clearing snow from their property.
Removing the snow from public sidewalks is also something many people ignore believing the Town is responsible for clearing those sidewalks, but you may be surprised to learn even though the sidewalk in front of your property is public, the responsibility to keep it clear actually belongs to you.
Section 10.1 of the Okotoks Traffic Bylaw requires residents to clear all snow, ice or debris from sidewalks adjacent to their property within 24 hours of a snowfall. Not shoveling the public sidewalk in front of your home could result in a minimum $250 fine if you do not comply.
WHY YOU NEED TO CLEAR THE SIDEWALK
When sidewalks are covered in snow or ice, this puts people at risk, especially the elderly and children.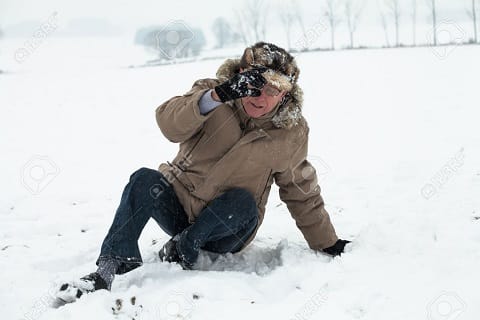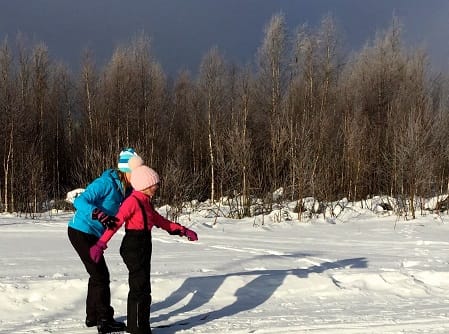 The elderly may need to use the sidewalk to get to a bus, walk their dog or run errands and have difficulty navigating icy, slippery surfaces. Kids rely on the sidewalks to get them safely to school or to the local playground.
But the best reason to shovel your sidewalk is not just to comply with the law or to avoid a fine, more importantly, it's about being a good neighbor and doing the right thing! Everyone appreciates a safe and clear path to walk along.
WHAT IF I AM UNABLE TO CLEAR THE SIDEWALK?
When snow is wet and heavy, shoveling can be extremely strenuous…hundreds of people suffer heart attacks and other serious health issues every year when they are out shoveling. According to the Harvard Health blog, shoveling snow can be more strenuous than going full throttle on a treadmill, and pushing a snow blower can be just as strenuous.
If you are not able to do the shoveling, find someone who can and try to arrange this before the first blizzard. You might be able to find a neighborhood teenager looking to make some money, or you may live in the kind of neighborhood where everyone chips in, and helps each other clear the snow. If you are finding it difficult to clear your snow, Okotoks also has a SNOW ANGELS program that may be able to help you out.